Our Projects
Help Without Detours
It is a matter of the heart for us and our colleagues around the world to act for the benefit of those people who are worse off. The multitude of remarkable large and small projects and actions make the choice difficult. We therefore present here only a few of our current contributions.
You are cordially invited to follow us and make your own contribution.
Projects in Vietnam
Kinderhilfe Hyvong Vietnam e.V.
K.D. Feddersen Ueberseegesellschaft has been supporting the Kinderhilfe Hyvong Vietnam e.V. children's aid organisation for 3 years now. It is a private aid organisation based in Berlin. This charity has been operating since 1976. It was founded by people who provided aid to children and young people in need during the Vietnam war. In the first years after the end of the Vietnam war in 1975, the founder of KINDERHILFE e.V. was only able to help by purchasing materials and making donations in kind: they sent wheelchairs, medicines, mosquito nets, minibuses, construction steel and much more.
In the following years of reconstruction, KINDERHILFE financed the construction of nursery schools, health stations and classrooms in many rural regions. The focus of the aid work was on improving care for children and young people in orphanages and homes for handicapped children, such as by providing physiotherapy and school lessons or paying tuition fees.
Kinderhilfe Hyvong Vietnam e.V.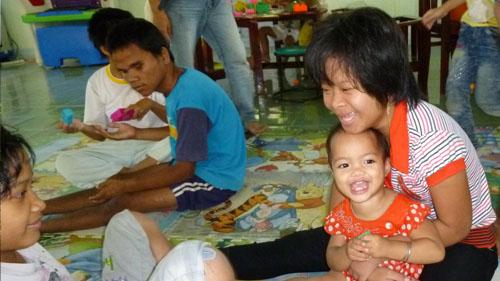 Projects in China
More than a Market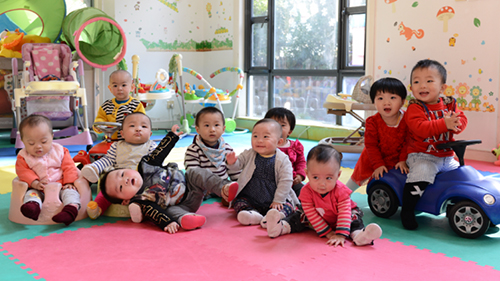 The "More than a Market" initiative was created by the German Chamber of Commerce in China and the Bertelsmann Foundation. Its founders had a clear vision: to shine a light on how German companies can get involved in Chinese society and support it in the implementation of the many social projects. In 2019, the Lupin Foster aid fund was selected by the initiative.
This aid fund was created by some of our Chinese colleagues. The objective is to give less fortunate children access to healthcare that they or their families cannot afford thus improving their suffering.
More than a Market
Projects in China
Teddy Bears Give Courage
Teddy bears are often life companions for children and must never be left behind whether when sleeping over at the grand-parents or on a family trip. From a psychological perspective, they help develop the little people's play and creativity and as "transitional objects", they take the central position between the mother and child. So it is a perfect symbol for the graduates of the Shanghai Pudong Special Education School as they continue through life!
The Shanghai Pudong Special Education School is the only special school in Shanghai, which integrates education for children with hearing impairments, mental disabilities and cerebral palsy. Work which our Chinese colleagues consider to be worth of support. To celebrate their graduation, they lent a hand at a campaign day and sewed teddy bears together with the teachers of the school.
Campaign report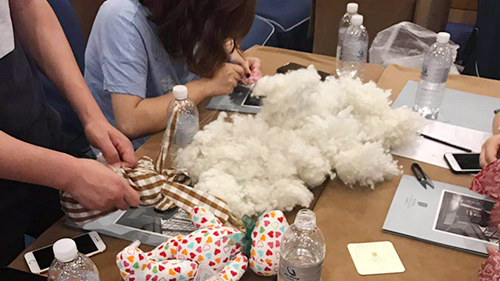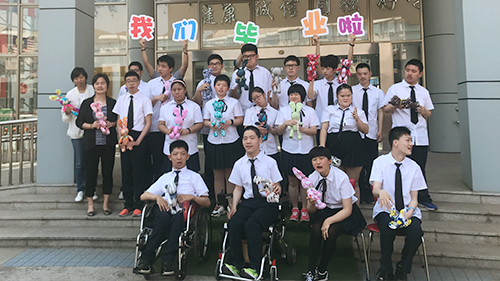 Projects in China
More Than Aware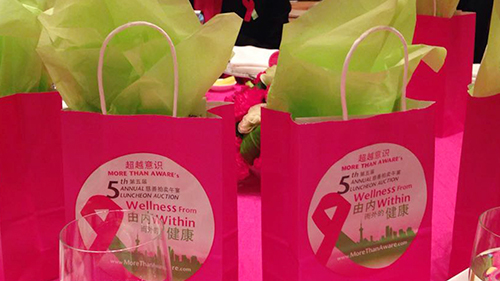 K.D. Feddersen Distribution is the sponsor of the non--profit organisation founded in Shanghai "More Than Aware". The organisation supports women in the early detection and prevention of breast cancer. "More Than Aware" also accompanies sick women during treatment. The organisation regularly holds fundraisers and gala receptions to raise awareness to the issue of breast cancer. At the 9th annual lunch gala, our colleagues had the honour of being able to pass on some encouraging words for the affected women and to praise their courage.
Campaign report
Projects in Hamburg
A Space for Art
Under the motto "Hamburg's economy opens its doors to art", the add art aimed to make corporate arts promotion in Hamburg a real experience. Art in corporate offices is therefore a standard. Every year in November, companies and institutions in Hamburg open their premises and show art on a weekend. Visitors can book tours to learn more about the art on display and the company's support of the arts. An important aspect is the promotion of young artists.
Interested companies, such as K.D. Feddersen Holding GmbH, who do not own their own art collection, can choose young artists from the HAW Hamburg University especially for the weekend so they can exhibit their works.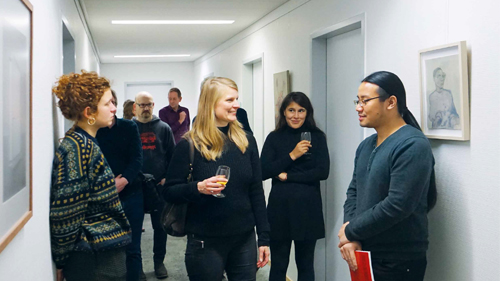 2019 exhibit with Sophie Allerding and Brian Nguyen Quang
Since 2016, it has given young artists the opportunity to exhibit and sell their paintings, including beyond the exhibition period, at our premises on Gotenstraße in Hamburg. Every young artist also receives a fixed fee.
In 2019 we exhibited Sophie Allerding's photographs and Brian Nguyen Quang's paintings.In 2020 K.D. Feddersen Holding GmbH will participate again, but due to corona there will be no exhibition on site. Nevertheless we support the two artists Hien Hoang and Julia Sophie Plath.
Add Art
Projects in Hamburg
Christmas dinner
Hamburger Tafel e.V. looks after people in need in Hamburg!
They collect excess food from retailer and manufacturers and distribute it to 27 food service stations in and around Hamburg. An idea from which all those involved benefit: Food retailers and manufacturers take on social responsibility.
Those in need can get high-quality foodstuffs - as well as motivation for the future for very little money or even for free. This also reduces waste which benefits the environment, and which conserves valuable resources. We at K.D. Feddersen Holding GmbH thought this was so great that in 2019 we sent our Christmas mail by e-mail and donated the money for Christmas cards and postage to this good cause.