Shaping the Future
Investing in Innovation
In addition to customer-specific material requirements for every newer applications, the simulations of material and energy-intensive processes provide significant potential for the conservation of resources.
M.TEC Ingenieurgesellschaft
Our design engineering company M.TEC is continuously working making sure our customers can manufacture even more efficiently and sustainably with the simulations and analyses of the products of tomorrow. The use of a digital twin allows our engineers to optimise tools in such a way as to have a minimum delay on the component at the start of production, thus eliminating cost-intensive reworking of the tool.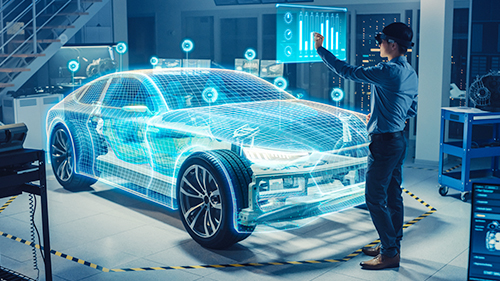 Shaping the Future
Modern Workplace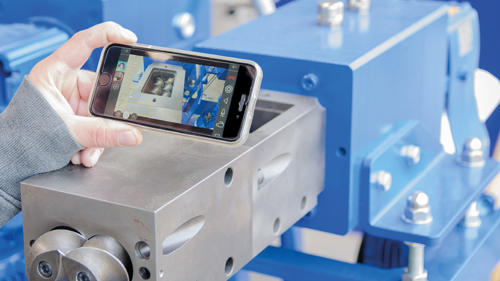 We have made digitisation a top priority and we are therefore running various projects on the topic of the modern workplace out of our parent company. These include the introduction of software solutions for easier decentralised collaboration with employees and partners. This covers digital document management systems, innovative online solutions for convenient and fast exchange with our customers or various automation projects to reduce internal and external processes.
The use of virtual reality technology for maintenance and support for FEDDEM extruders is one of the latest examples of modern and innovative technologies around the workplace of our customers and employees. This technology allows our Service Team to respond to the customers questions and problems as they arise without the need for travel. Thanks to image acquisition support, smaller repairs or settings corrections can be undertaken remotely. This reduces expensive machine downtimes to a minimum and our customers can get back to work right away.
Shaping the Future
Business and Science
The close collaboration with schools, colleges and universities is a particular concern for us. Our cooperations with the Institute of Foreign Trade in Hamburg, RWTH Aachen University, the Arcada Academy in Finland, or associations like the Polymercentrum Sverige AB from Sweden, are therefore only a few examples.
We believe that relevant knowledge should be shared. This is why we hold training courses for junior staff and managers from the plastics industry. At the same time, we offer schoolchildren and students the opportunity to visit our premises and bring their knowledge either in the form of internships or of papers and theses to our group of companies to be further developed together.