Global Distribution, International Trade
One Group, Many Different Areas of Expertise
The owner of the Feddersen Group companies is K.D. Feddersen Holding GmbH. The sole shareholder of K.D. Feddersen Holding GmbH is the non-profit K.D. Feddersen Foundation. The Feddersen Group's companies cover a wide variety of competencies across a number of different sectors. K.D. Feddersen specialises in the worldwide trade and distribution of engineering plastics, technical products, chemicals and raw materials. AKRO-PLASTIC has been a part of the Feddersen Group for 30 years and is a specialist in innovative and application-oriented plastic compounds. AF-COLOR, a branch of AKRO-PLASTIC, began operating under its own name in 2003 and specialises in the manufacturing of black, color and additive masterbatches. BIO-FED, another branch of AKRO-PLASTIC, develops and markets biodegradable and bio-based plastics.
Toll compounding experts PolyComp became part of the Feddersen Group in 2013. Based in Norderstedt near Hamburg, they specialise in contract manufacturing and the production under licence of engineering plastics. Since 2018 M.TEC ENGINEERING GmbH, an expert for knowledge-based services, is part of the Feddersen Group. Founded in 2009, FEDDEM GmbH & Co. KG focuses on mechanical engineering and the manufacture of twin-screw extruders and compounding lines as well as turnkey systems. Completing the Feddersen Group of companies is Voß Edelstahlhandel GmbH & Co. KG. Founded in 1979, this stainless steel trading company specialises in the supply of stainless steel, aluminium and yellow metals.
Providing Strategic Guidance
As the parent corporation of the Feddersen Group, K.D. Feddersen Holding GmbH acts as a central service provider and asset manager, as well as providing strategic guidance to the Group. As a central service provider, K.D. Feddersen Holding GmbH supplies finance and accounting, controller services, information technology, human resources and communication and public relations services to the Group.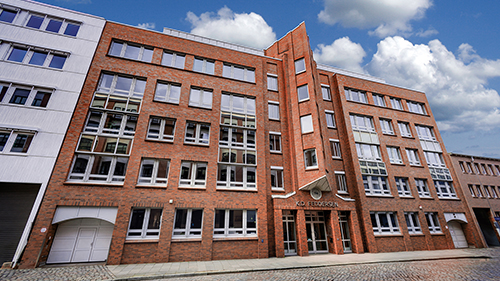 The Feddersen Group is well established across a wide range of industries and has almost 1,100 employees around the world working to ensure its continued success. Find out more about our companies that make up the Feddersen Group here.
We still associate strongly with the values of our founder Karl Detlef Feddersen (born in 1891 in Ris, Denmark; passed away in 1958 in Hamburg, Germany) and, according to this tradition, see ourselves very much as a family company. K.D. Feddersen Foundation is the sole shareholder of K.D. Feddersen Holding GmbH, which operates an assisted-living facility in Hamburg. Much of our earnings go towards supporting the work of the K.D. Feddersen Foundation, an aspect of humanity that we also carry over to our daily contact with customers and suppliers, true to the motto of our company founder:
"Acting on behalf of people – acting through global trade"
Karl Detlef Feddersen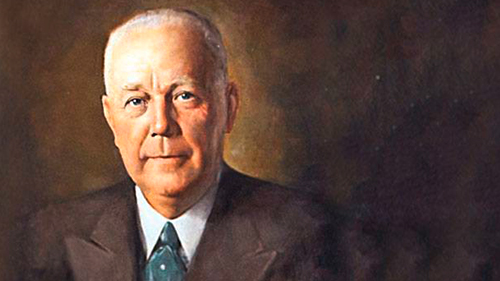 The Feddersen Group emerged from K.D. Feddersen & Co., a trading company for chemical products founded in 1949 by businessman and Hamburg native Karl Detlef Feddersen. Click here to find out more about our history.
Get in Touch
Would you like to know more about K.D. Feddersen Holding GmbH? Then contact us directly.
Contact